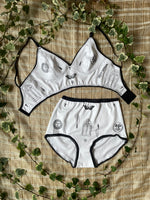 The Empress Set
Hand printed with individual block prints, this set is truly something special.
Add to Basket
the Midsummer Collection
The Miyette Slip Dress
Who doesn't want a cute little cat slip?
Get me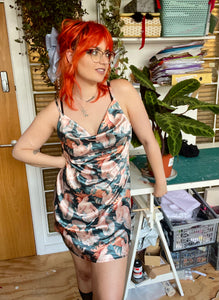 The Venus Slip Dress
The print on this bias cut slip will have you droooooling
I want one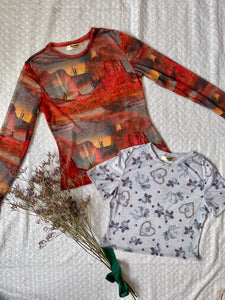 Build your own Deadstock Tee
Pick your print and customisations and I'll do the rest
get started

Absolutely beautiful, feels like a second skin. By far the comfiest underwear I've ever owned and it's so flattering and well made. Will definitely be buying more!



Shona



I don't even have the words...Fern has done it again. This set is even more beautiful than I had hoped and the fact that she takes the time and trouble to tailor it perfectly to your measurements. Bliss! I struggle to get underwear that fits and Fern's bralettes are amazing every time. Not fitting into "regular" bra sizes can get me down but I feel absolutely amazing in this. Thank you so much xx


Jen

Gorgeous, as described, and I feel fabulous in it. This is the second item I've purchased from this shop and I'm in love with both of them



Hanna
Welcoming custom orders NOW!
Hey you, ever wanted to customise your own set? Change the fabric on a top? Wanna send in your own fabric for a cute dress? Go on and click that link and submit your own custom order ideas!
The magic starts here baby